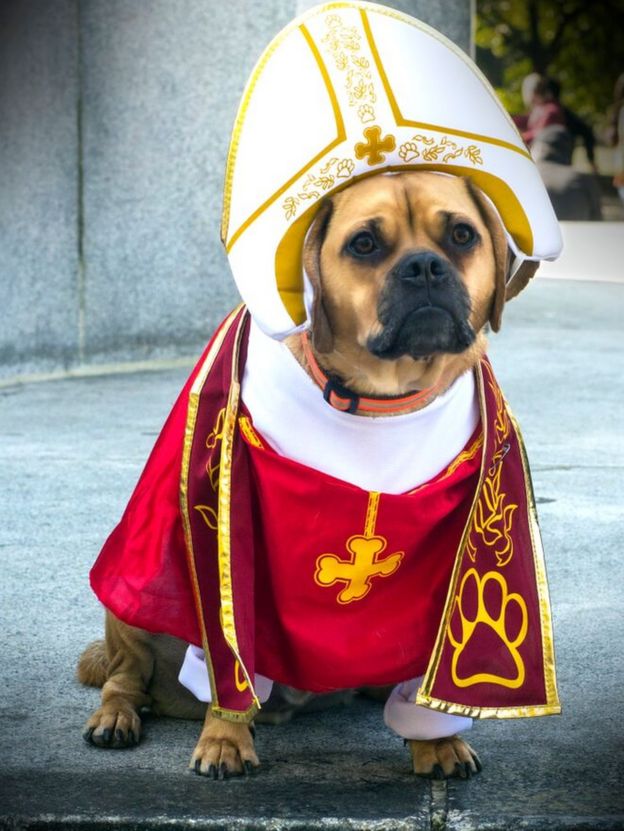 Pope Francis's visit to the United States has been marked in an unexpected way by some Americans.
From Florida to New York and Pennsylvania dog owners have been dressing their pets in canine papal outfits with the hashtag #popedog on Instagram.
"Everyone loves cute puppies, and everyone loves Pope Francis," said John Scorr from Brooklyn, who dressed three-year-old Puggle Giles in full papal regalia minus the staff.